30 Wauregan Road, Danielson, CT 06239
LEARN TRADITIONAL MARTIAL ARTS
Contact us today for a FREE 45-minute private introductory lesson with one of our instructors.

Welcome to Danielson Martial Arts Academy LLC




MARTIAL ARTS STUDIO IN KILLINGLY, CT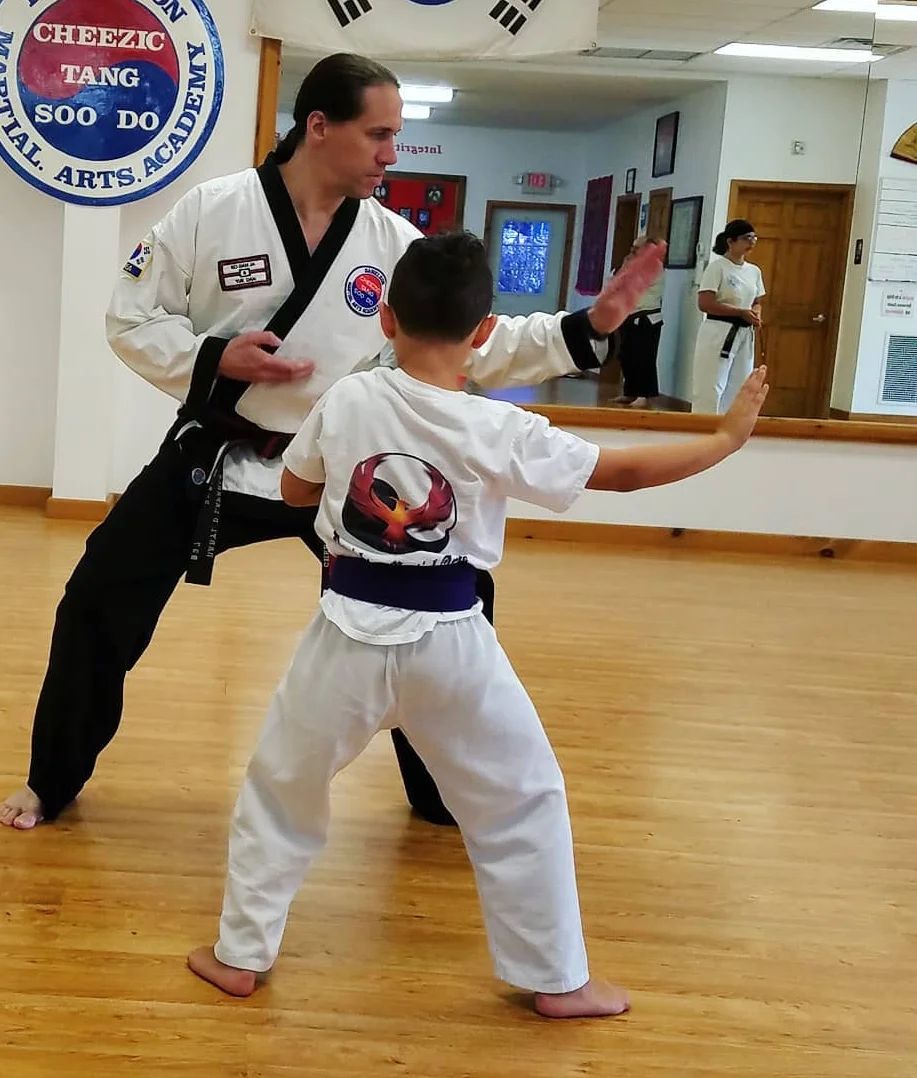 At Danielson Martial Arts Academy LLC we are committed to helping our students reach their full potential. We believe anyone can improve their body, mind and spirit through the power of martial arts. We offer karate, self defense and fitness classes for all ages and experience levels. Our dedicated and professional instructors will guide you every step of the way in a safe, friendly and controlled environment.

Improve Your Body, Mind and Spirit

MARTIAL ARTS BENEFITS

 

STRENGTH
Martial arts is a great way to build muscle, get stronger, lose weight, and improve your cardiovascular health.

Our structured classes are designed to help bring out the best in your child by teaching respect and discipline through positive reinforcement.

CONFIDENCE
Martial arts can help build confidence and character at any age. You'll develop strength and knowledge to accomplish things you never thought possible.

SELF-DEFENSE
Learn practical and effective self-defense techniques to protect yourself and your family. These skills can help lower stress, anxiety and get over fears.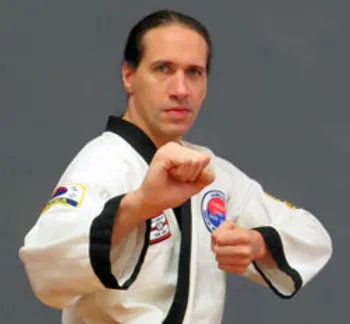 Master
Daryl Laperle
I first began my martial arts career in 1986 at the Danielson Martial Arts Academy, and in 1994 became the owner. At the age of 22 I became the youngest martial artist in Cheezic Tang Soo Do's 40 year history to earn a 4th Dan Master Belt. I have been a member of the USA Karate team, inducted into the Action Martial Arts Magazine Hall of Fame, and received the Outstanding Achievements in the Martial Arts award. I have promoted 98 martial artists to black belt level and promoted seven students to the Master Belt level.

So my question is, will you be my next black belt? 
REQUEST YOUR FREE TRIAL CLASS!
Contact us today to join a free introductory lesson with one of our instructors.
What Our Students are Saying
CHECK OUT OUR 5-STAR REVIEWS!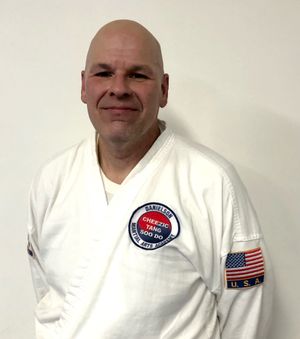 "It is never too late to start your journey in martial arts. At 50 years old, I was very apprehensive that it might prove difficult to begin learning karate. When I expressed my concern to Master Laperle, he was able to quickly convince me that my goals were not only possible, but very achievable. The quiet, yet humble confidence he exuded during our first conversation was clearly sincere and trustworthy, so I decided to give it a go. I am now so happy that I chose to trust Master Laperle and Danielson Martial Arts Academy." 

- Scott Gardiner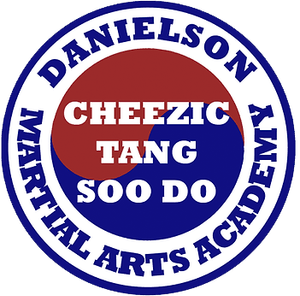 "My 7-Year-Old son was initially hesitant about starting Martial Arts, however with the incredible patience and understanding of all the instructors, he has become more confident with each passing class. Instructors provide as much time and attention that a student needs, which is incredible considering the volume of students that attend Danielson Martial Arts Academy. The instructors are engaging and take the time to learn students' names as well as answer parent's questions/concerns. I have been to other Martial Arts organizations, and they are largely concerned about money and appearance. Danielson Martial Arts Academy is focused on one thing: the student and their success in Martial Arts."

- Dale Lott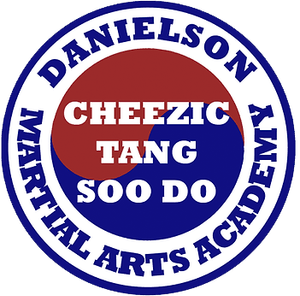 "Joining DMAA turned out to be one of the best decisions I made for my kids last year. Not only does Danielson Martial Arts have amazing instructors, they also have a wonderful and supportive community of parents and students. My children have made friends, learned discipline, mastered several forms, and have become part of a Martial arts FAMILY at DMAA. My kids have learned so much about Tang Soo Do because of DMAA. They have learned about discipline, focus, stamina, and working hard to achieve their goals, all while building their confidence as competitors thanks to the interclub tournaments and different opportunities DMAA offers its students to encourage them to compete while providing a safe and supportive learning environment. I wouldn't sign my kids up at any other dojo or dojang, because what all of the others offer pales in comparison to the dedicated and supportive community that DMAA provides. Sign your kids up! You won't regret it!" 
- Brynn Baker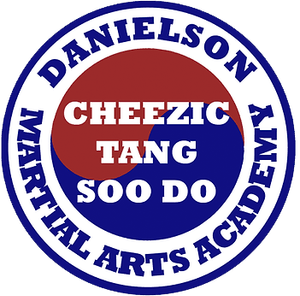 "My son and I both take classes at DMAA. DMAA is an amazing school with amazing teachers and students. Everyone is so encouraging and always willing to give a helping hand. When you take classes at DMAA you are not just taking classes, you are becoming a part of the DMAA family."

- Kara Andrade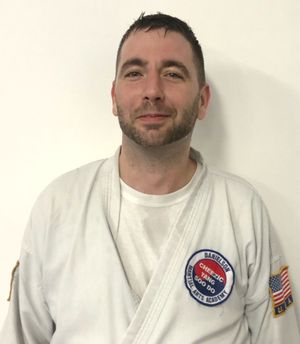 "I have been a student at Danielson Martial Arts Academy for a little over a year now, and can't say enough good things about this place. Master Laperle and his staff are the best, and I would highly recommend them for anyone thinking about signing up for karate."

- Michael Charron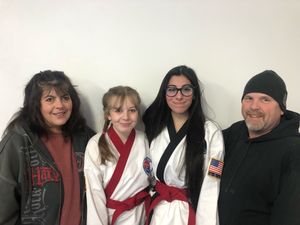 "We highly recommend Danielson Martial Arts Academy. If you're looking for a great dojang, amazing teachers, and an amazing Tang Soo Do curriculum, this is the place. My two girls have been here for 4 years and they absolutely love it. They've learned a lot and we couldn't be happier. Thank you Master Laperle and staff, for the time, and dedication you put into your students."


- Ed and Tracie Adams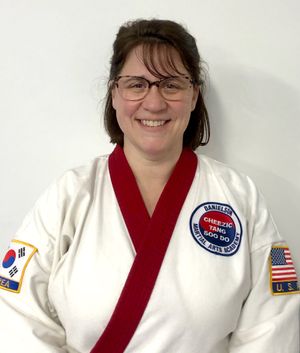 "My son started at Danielson Martial Arts Academy 4 years ago at the age of 6. 1 year later I joined, followed the year after by my daughter. DMAA has been amazing for all of us-- pushing us out of our comfort zones, pushing us to better versions of ourselves. The self confidence my children have gained is incredible. They are focused, they are determined, they are having fun! I am accomplishing things I never thought possible for me, both physically and mentally. The Master Belt and Black Belt staff invest their time in you, always helping you to find ways to achieve the next goal. I couldn't be happier that our family is part of the Danielson Martial Arts Academy family."

- Tracy St Jean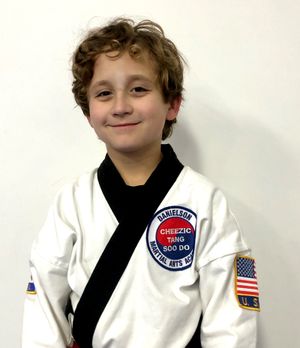 "Danielson Martial Arts Academy has had a huge impact on my life. It has helped me to become the child I am today. At DMAA, they teach us humility, self-control, discipline, and focus. They also teach you not how to hurt others, but how to defend yourself. It truly is a great place to train."

- Luke St Jean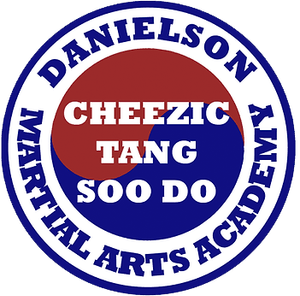 "Karate makes me feel strong and happy. My favorite thing to learn is foam nunchaku and kicks!"

- Bradley Hebert 6 years old (2nd year - Tots class)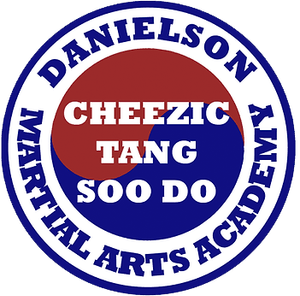 "My teenage son has participated in the homeschool class for well over a year. I've seen him grow in confidence, and respect. We love everything about DMAA!"

- Sarah Annello
Interested in learning more? Give us a call or send us a message using the form below.