30 Wauregan Road Killingly, CT 06239

About Danielson Martial Arts Academy LLC




MARTIAL ARTS & FITNESS FOR ALL AGES
If you're searching for a reputable martial arts school near Killingly, look no further.

At Danielson Martial Arts Academy LLC we are committed to helping our students reach their full potential. We believe anyone can improve their body, mind and spirit through the power of martial arts. We offer karate, self defense and fitness classes for all ages and experience levels. Our dedicated and professional instructors will guide you every step of the way in a safe, friendly and controlled environment.

Ready to get started? Contact us today to learn more or to request your free trial class.
Give Us a Call:

(860) 779-0699
Improve Your Body, Mind and Spirit

MARTIAL ARTS BENEFITS

 

STRENGTH
Martial arts is a great way to build muscle, get stronger, lose weight, and improve your cardiovascular health.

Our structured classes are designed to help bring out the best in your child by teaching respect and discipline through positive reinforcement.

CONFIDENCE
Martial arts can help build confidence and character at any age. You'll develop strength and knowledge to accomplish things you never thought possible.

SELF-DEFENSE
Learn practical and effective self-defense techniques to protect yourself and your family. These skills can help lower stress, anxiety and get over fears.

Our Talented Team of Martial Arts Experts
MEET OUR INSTRUCTORS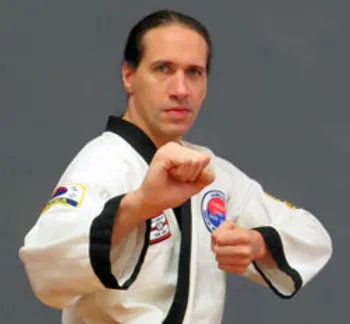 Master
Daryl Laperle
I first began my martial arts career in 1986 at the Danielson Martial Arts Academy, and in 1994 became the owner. At the age of 22 I became the youngest martial artist in Cheezic Tang Soo Do's 40 year history to earn a 4th Dan Master Belt. I have been a member of the USA Karate team, inducted into the Action Martial Arts Magazine Hall of Fame, and received the Outstanding Achievements in the Martial Arts award. I have promoted over 88 martial artists to black belt level and promoted seven students to the Master Belt level.

So my question is, will you be my next black belt? 

REQUEST YOUR FREE TRIAL CLASS!
Contact us today for a FREE 45-minute private introductory lesson with one of our instructors.